You Can Become a Hypnotherapist in 2023!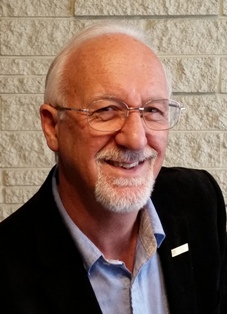 New Zealand's most

Affordable & Focused Hypnotherapy Training

taught & supported by
Hypnotherapy New Zealand Tutor & Mentor
Grant Boddington - HNZRCH


#1 Hypnotherapy New Zealand Training Course

NZ's most popular Online Home Study Hypnotherapy Course
now has even more
Exciting, Comprehensive & Effective, Client-Focused Techniques
so you can become a better Hypnotherapist faster

BRAND NEW Content
"Conducting Online Hypnotherapy Sessions"
Now, the whole world can be your client!
You will learn how to treat clients in the comfort of their own homes!

View all Course Contents
Hypnotherapy New Zealand
Certificate in Clinical Hypnotherapy
Created & Supported by Grant Boddington
The Hypnotherapist with 30 years of professional experience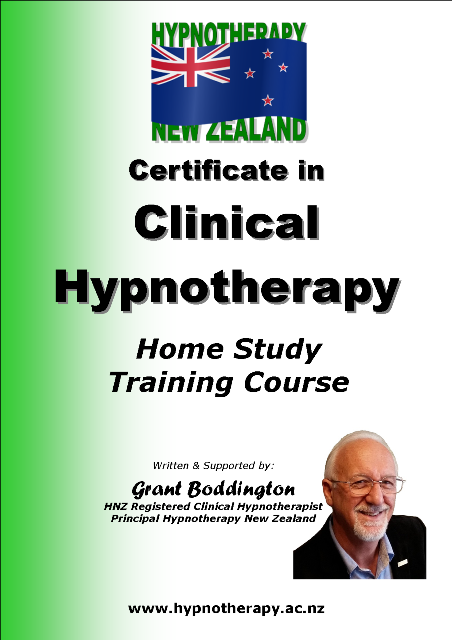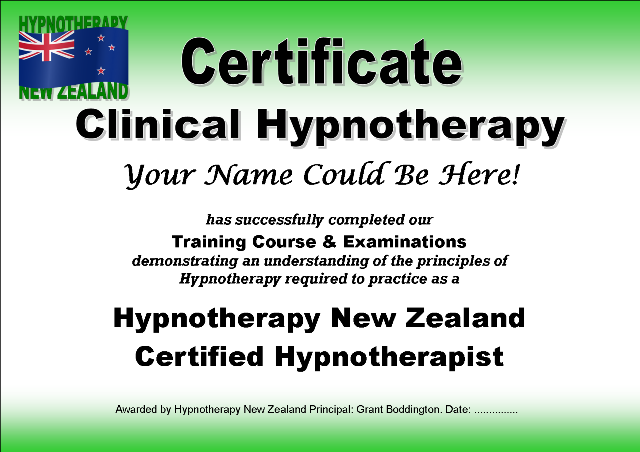 This is the Best Hypnotherapy Course to get you started!
It's the only NZ Online Home Study
Hypnotherapy Training Course
with
Lifetime Personal Support!

START TODAY!

This comprehensive home-study training course is ideal for:

Newcomers to Hypnotherapy
Intermediate Hypnotherapists
Also great as a refresher course

An essential skill for many for medical & complementary practitioners:

Counsellors, Caregivers, Social Workers, Teachers, Midwives, Parents, Nurses, Natural Therapists.


Free Resources for Hypnotherapy Students
As a valued new student you will receive
all of these
ESSENTIAL FREE RESOURCES
from our
PRIVATE DOWNLOADS PAGE

Containing:
Graphical Aids
States of Awareness
Conscious/Subconscious interactions
Clinic Forms
Client Consent Form
Client Support Form
Simple Business Plan
Hypnotherapy MP3 Recordings
Self Hypnosis Set (3)
Be The Person You Want To Be
Hypnotherapy Ebooks
Modern Suggestive Hypnotherapy for Professionals
7 Phobias


Contact Grant Boddington
Call, chat, or text Grant Boddington 8:00am - 8:00pm - 7 days for more information on the newest, most comprehensive version of this Hypnotherapy training course.

Grant Boddington
HNZ Registered
Clinical Hypnotherapist




Telephone:

06 345 2000


Mobile:

021 447 481



Email:

grant@grantboddington.com

134 Heads Road


Wanganui 4501


New Zealand
Map

---

Student Resources
User/Password required.
Please contact Grant if you require assistance.

---
GL Boddington
Copyright © 1996
---